Our Governing Body
NHS North West London Clinical Commissioning Group (CCG) is a membership organisation made up of all the GP practices across North West London.
NWL CCG's operate to a constitution which requires a set of election and appointment processes to establish the Governing Body. In early January, it became clear that member practices did not have the capacity respond to the second wave of the Covid pandemic and vaccination programme and participate in elections.
With the delivery of the merger considered essential business nationally, we began discussions with Governing Bodies, the LMC and NHS England to explore what legally-robust options were available to us to establish a Governing Body whilst minimising the effort of, and impact on, Members and the system. The key aim was to do all we could to keep our collective focus on current priorities whilst ensuring the continuity and stability of support to the incident response and vaccination work.
To this end, NHS England gave its approval in mid-February to the establishment of an interim Governing Body from 01 April, on condition that, by 31 July 2021, we bring arrangements in line with the NWL CCG's constitution.
The NHS In North West London has a long track record of working together on issues that require a multi-borough approach and previously created a Joint Committee with delegated powers for joint decision making in specified areas. Find out more about the Joint Committee here.
The CCG has a Governing Body which operates on behalf of the member practices. The Governing Body includes clinical, lay and executive members working together in a multi-disciplinary leadership team. Their combined experience ensures that clinical expertise is at heart of what we do.
The NWLCCG Conflict of Interest Policy can be found here.
The governing body has representation from Healthwatch, the Local Medical Committee (LMC) and public health. Importantly our CCG executive directors will attend and support the governing body meetings in public.
Details of our Governing Body meetings in public and papers can be found here.
Members of our Governing Body are detailed below:
Dr James Cavanagh - Interim Chair and H&F (Voting)
James was educated at Kings College, Wimbledon and then at St Mary's Medical School Paddington, qualifying in 1994. He initially worked in emergency medicine and trauma at Guy's Hospital and abroad in India and South Africa before training as a GP at the Riverside Scheme from 1999 to 2002.
James' career has included being the medical director at Soho Centre for Health walk-in centre from 2002 to 2008 as well as associate GP at the Chelsea Practice over the same period. He has been a partner at Brook Green Medical Centre since June 2008.
Dr Vijay Tailor - Ealing (Voting)
Vijay has been a GP principal for 18 years in a practice in Acton. He is joint vice chair of the CCG. Vijay is also Acton Network Lead. His CCG portfolio includes clinical commissioner for Imperial NHS Trust, clinical lead for Children's Services, Cancer Commissioning and End of Life Care and clinical commissioner for children's safeguarding. His other roles outside the CCG include GP Trainer for Ealing VTS and clinical assessor for Referral Facilitation Service.
Dr Genevieve Small - Harrow (Voting)
Genevieve was brought up in Harrow and has been a Partner at the Ridgeway Surgery since 2001. She has worked as the Named GP for Safeguarding Children in Harrow since 2005 and was a Clinical Director in Harrow CCG since its inception. She is passionate about strong community healthcare and helping the people of Harrow to access quality health services that are responsive to their day to day needs.
Professor Ian Goodman - Hillingdon (Voting)
Ian has been a practising GP in Hillingdon for over 30 years and a GP trainer for over 25 years. He has been the Chair of the NHS Hillingdon CCG since April 2011 and has been actively engaging Hillingdon's 45 practices through the change to clinical commissioning. Ian takes a key role in driving change and innovation in General Practice and has been involved in various commissioning projects since 1990.
In 2021 Ian Goodman was been appointed Professor of Strategic Development of Primary Care at Brunel Medical School.
Dr Andrew Steeden - West London (Voting)
Andrew has been a GP in Kensington for the last 15 years. Since joining the Board he has been involved in commissioning care from Chelsea and Westminster with particular focus on quality. He has also been supporting the development of whole systems integrated care and chairs the Finance and Performance committee for WLCCG.
Rob Hurd - Accountable Officer (Voting)
Rob Hurd is our Accountable Officer. He is also Chief Executive at the NW London Integrated Care System (ICS).
Rob brings decades of experience to this key leadership role. He worked at the North Central London (NCL) ICS where he was on secondment from his role as Chief Executive of the Royal National Orthopaedic Hospital NHS Trust (RNOH), jointly leading the NCL response to the pandemic in partnership with local authorities. This included NCL's learning on its 'rapid accelerator' response to improving waiting lists. At RNOH, Rob led the high profile national programme 'Getting It Right First Time (GIRFT)' as part of the National Clinical Efficiency Programme for NHS England.
Stephen Bloomer - Chief Finance Officer (Voting)
Steve became Chief Financial Officer at North West London CCGs & Integrated Care System (ICS) in November 2020. He was was previously the Chief Financial Officer for the North West London STP. Steve has held a wide range of senior roles across the NHS and before moving to North West London was eth finance lead at a number of London hospitals.
Charlie Sheldon (Voting) - Chief Nurse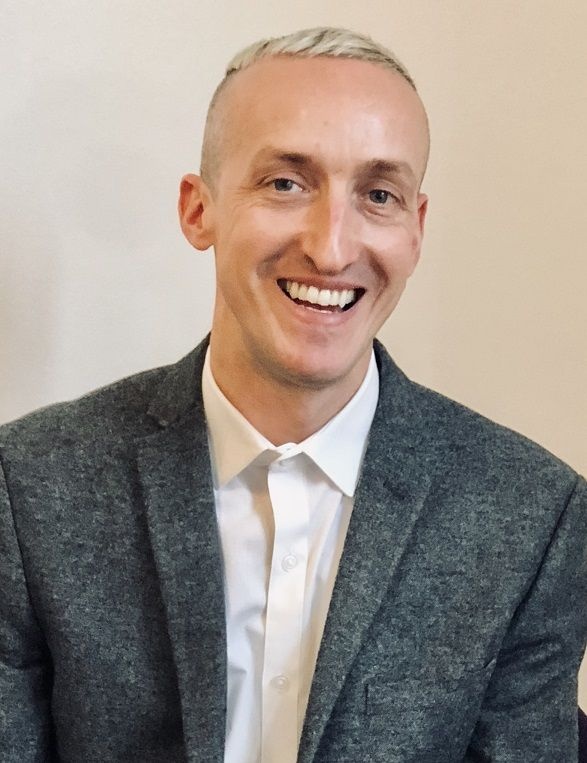 He is NW London CCG's Chief Nurse. Charlie trained as a general nurse before undertaking his orthopaedic nurse training. He worked in clinical and leadership roles at the Chelsea & Westminster, St. Thomas' and the Royal London Hospitals before being appointed Deputy Chief Nurse for education at Bart's. He held Chief Nurse roles at the Royal National Orthopaedic Hospital and the Homerton University Hospital NHS Foundation Trust in Hackney and prior to his appointment as Chief Nurse Charlie was Director of Nursing and Therapies at CLCH for five years. Charlie was also Chief Nurse at CLCH. Charlie was appointed as an Honorary Visiting Professor at City, University of London in 2010.
Philip Young - Audit Committee Chair (Lay Member) (Voting)
Philip has a background as a chartered accountant and management consultant with 20 years senior experience within the financial services sector. Philip retired 14 years ago and now holds a range of Non-executive and trustee roles in the public and voluntary sector including Chair of a drug and alcohol Charity and a large primary school. Philip has been a non-executive within the NHS for the past 11 years and is currently chair of the Audit Committee for Central London, Hammersmith & Fulham, Hounslow and West London CCGs and was previously Chair of Ealing Primary Care Trust.
Dr Radhika Balu - Borough Medical Director - Harrow (Non-voting)
Dr Radhika Balu has been a GP working in Harrow as a GP partner /GP trainer and currently as a sessional GP for the last 15 years. She started her role in Harrow CCG as a mental health tier 2 GP in 2013 and progressed to becoming a Clinical Director in 2018. Her passion is population health and reducing health inequalities. Every Harrow resident being able to access high quality care centred to their needs and enabling communities and systems to provide this is her mission in her role as Medical director of Harrow
Dr Jan Maniera - Borough Medical Director - Central London (Non-voting)
Dr Mohammad Haidur - Borough Medical Director - Brent (Non-voting)
Dr Amit Gupta - Borough Medical Director – Hounslow (Non-voting)
Alex Johnstone - Remuneration Committee Chair / Deputy AC Chair (Lay Member) (Voting)
Alex is a Non-Executive Director with significant experience as a the Chair of Audit, Finance and Risk Board sub-committees. He has held five previous Board positions in the health sector since 2011.
He is currently the Chair of Audit for Brent, Harrow and Hillingdon CCGs. His other most recent board appointments were with Eastern Melbourne Primary Healthcare Network and Dental Health Services Victoria, Australia.

For ten years Alex worked as an NHS Chief Financial Officer here in London. At The University of Melbourne he held two senior roles: Executive Director of Strategic Development and IT Programme Director. His most recent Executive role was as the Chief Executive Officer and Company Secretary of IPC Health - a large community health provider organisation in Melbourne.

Alex is a Qualified Accountant (FCPFA and FCPA), a Graduate of the Australian Institute of Company Directors (GAICD) and has studied Strategic Leadership at Harvard and Oxford. His portfolio includes Chair of Alliance Leadership Group, Chair Partnership Forum and membership of NKR Board and Integrated Care Board.

Dr Sarah Crowther - Primary Care Commissioning Committee Chair (Patient and Public Engagement Lay Member) (Voting)
Sarah joined Hillingdon CCG in August 2017. She has been working in the field of interaction and interplay between local people and large organisations for thirty years, first in international development then British urban renewal, public policy research and teaching, and for the past 15 years in West London's voluntary sector as Director of REAP, a West London refugee charity based in West Drayton where Sarah also lived for over a decade. Sarah chairs London's 'HEAR' network of small equality and human rights organisations.
Carmel Cahill - Quality & Performance Committee Deputy Chair (Patient and Public Engagement Lay Member) (Voting)
Carmel has a background of over 25 years as a senior marketer in international travel marketing. Following this, she spent nearly 15 years working in the local Voluntary Sector lastly as Deputy Chief Executive of Ealing CVS. She has experience of local community work as an active leader in Girlguiding in Greenford and as a school governor.

Carmel has been a strong patient advocate over many years including as chair of both Ealing LiNK and Healthwatch. Carmel is the CCG lay member lead for quality
Richard Smith - Finance Committee Chair (Lay Member) (Voting)
Richard has spent his career helping organisations to get the best from the people who work for them – and people to give their best to their organisations. Specialising in leadership development, managing change, and the effectiveness of senior teams, he held senior posts in retail, manufacturing, IT and banking industries. Richard now leads an international consulting practice, and is an author on change management. He has been a Harrow resident for over 30 years.
Jane Hawdon - Secondary Care Member (Quality & Performance Committee Chair) (Voting)
Dr Jane Hawdon is Responsible Officer and consultant neonatologist at Royal Free London NHS Foundation Trust. She has previously held consultant and clinical leadership posts at University College London Hospitals NHS Foundation Trust and Barts Health NHS Trust. She is the neonatal clinical lead for the National Maternity and Perinatal Audit (HQIP programme).
Dr Hawdon has been member of the board of trustees of the charity Bliss, Independent Reconfiguration Panel and NICE guideline development groups, and has chaired the neonatal hypoglycaemia working group of the NHS Improvement Patient Safety programme. She is a qualified coach and facilitator.
Dr Shanker Vijayadeva - GB Sessional GP Representative (Voting)
Vanessa Andreae - GB Practice Nurse Manager Representative (Non-voting)
Fionnuala O'Donnell - GB Practice Manager Representative (Non-Voting)