Primary Care Commissioning Committee
The North West London CCG Primary Care Commissioning Committee's (PCCC) purpose is to ensure that appropriate primary care services are commissioned to serve the needs of residents and, in so doing, improve the efficiency, effectiveness, economy and quality of services, reduce inequalities and promote the involvement of patients and the public alike in the development of services. The Committee will, as far as confidentiality requirements allow, conduct its business in public.
Details of our PCCC meetings in public and papers can be found here.
Details of the committee members can be found below:
Sarah Crowther - Chair (Voting member)
Sarah joined Hillingdon CCG in August 2017. She has been working in the field of interaction and interplay between local people and large organisations for thirty years, first in international development then British urban renewal, public policy research and teaching, and for the past 15 years in West London's voluntary sector as Director of REAP, a West London refugee charity based in West Drayton where Sarah also lived for over a decade. Sarah chairs London's 'HEAR' network of small equality and human rights organisations.
Richard Smith - Vice Chair (Voting member)
Richard has spent his career helping organisations to get the best from the people who work for them – and people to give their best to their organisations. Specialising in leadership development, managing change, and the effectiveness of senior teams, he held senior posts in retail, manufacturing, IT and banking industries. Richard now leads an international consulting practice, and is an author on change management. He has been a Harrow resident for over 30 years.
Jane Hawdon - Secondary Care Clinician (Voting member)
Dr Jane Hawdon is Responsible Officer and consultant neonatologist at Royal Free London NHS Foundation Trust. She has previously held consultant and clinical leadership posts at University College London Hospitals NHS Foundation Trust and Barts Health NHS Trust. She is the neonatal clinical lead for the National Maternity and Perinatal Audit (HQIP programme).
Dr Hawdon has been member of the board of trustees of the charity Bliss, Independent Reconfiguration Panel and NICE guideline development groups, and has chaired the neonatal hypoglycaemia working group of the NHS Improvement Patient Safety programme. She is a qualified coach and facilitator.
Charlie Sheldon - Chief Nurse (Voting member)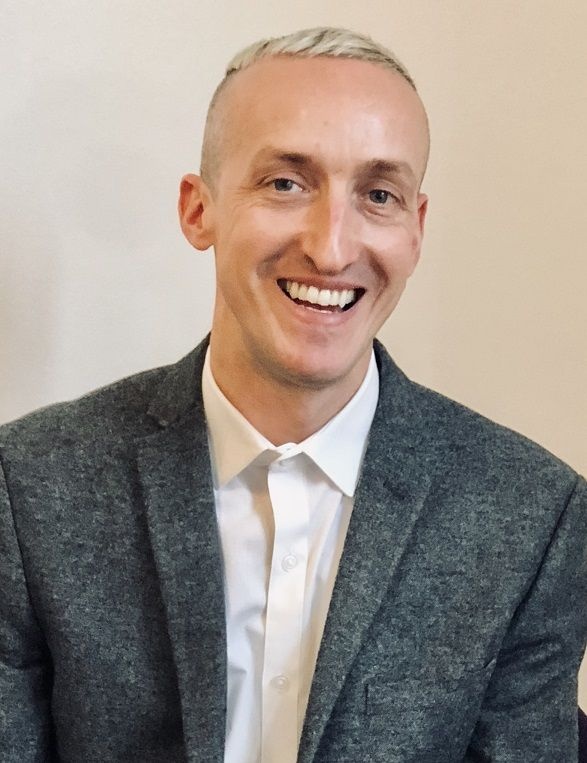 He is NW London CCG's Chief Nurse.
Charlie trained as a general nurse before undertaking his orthopaedic nurse training. He worked in clinical and leadership roles at the Chelsea & Westminster, St. Thomas' and the Royal London Hospitals before being appointed Deputy Chief Nurse for education at Bart's.
He held Chief Nurse roles at the Royal National Orthopaedic Hospital and the Homerton University Hospital NHS Foundation Trust in Hackney and prior to his appointment as Chief Nurse Charlie was Director of Nursing and Therapies at CLCH for five years. Charlie was also Chief Nurse at CLCH.
Charlie was appointed as an Honorary Visiting Professor at City, University of London in 2010.
Rob Hurd - Accountable Officer (Voting member)
Rob Hurd is our Accountable Officer. He is also Chief Executive at the NW London Integrated Care System (ICS).

Rob brings decades of experience to this key leadership role. He worked at the North Central London (NCL) ICS where he was on secondment from his role as Chief Executive of the Royal National Orthopaedic Hospital NHS Trust (RNOH), jointly leading the NCL response to the pandemic in partnership with local authorities. This included NCL's learning on its 'rapid accelerator' response to improving waiting lists. At RNOH, Rob led the high profile national programme 'Getting It Right First Time (GIRFT)' as part of the National Clinical Efficiency Programme for NHS England.

Stephen Bloomer - Chief Financial Officer (Voting member)
Steve became Chief Financial Officer at North West London CCGs & Integrated Care System (ICS) in November 2020. He was was previously the Chief Financial Officer for the North West London STP.
Steve has held a wide range of senior roles across the NHS and before moving to North West London was eth finance lead at a number of London hospitals.
Catherine Millington-Sanders - Non-Conflicted GP Advisor (Voting Member)
Javina Sehgal - Director of NW London Primary Care (Voting Member)
Javina is Director of NW London Primary Care.
Javina was managing director for NHS Harrow CCG and led the organisation since its inception in April 2013. Prior to this she was the borough director for NHS Harrow PCT.
In January 2017, Javina was seconded to the Greater London Authority as Programme Director working for the Mayor of London on behalf of the London Health and Care partnership to establish Thrive LDN. This was a collaboration with stakeholders across London, and Londoners themselves, to address mental health inequity and disproportionality. Javina also led the Good Thinking programme, a prevention and early intervention digital service, to improve the mental health and wellbeing of people in London and reduce the burden on services.
Before joining the NHS, Javina had senior roles in the social services departments of Brent and Hammersmith & Fulham councils.
Linda Jackson - Local Authority Hammersmith and Fulham (Attendee)
Sonia Richardson - Healthcare (Attendee)
Dr Asiya Yunus - LMC Representative (Attendee)
Cathy Winfield - LMC Representative (Attendee)
Lesley Williams - LMC Representative (Attendee)
Dr James Cavanagh - NW London Governing Body Interim Chair and Hammersmith & Fulham GP Member (Attendee)
James was educated at Kings College, Wimbledon and then at St Mary's Medical School Paddington, qualifying in 1994. He initially worked in emergency medicine and trauma at Guy's Hospital and abroad in India and South Africa before training as a GP at the Riverside Scheme from 1999 to 2002.
James' career has included being the medical director at Soho Centre for Health walk-in centre from 2002 to 2008 as well as associate GP at the Chelsea Practice over the same period. He has been a partner at Brook Green Medical Centre since June 2008.
Dr MC Patel - NW London Governing Body Brent GP Member (Attendee)
Madhukar has been a Brent GP for the last 20 years, practising in the Wembley area where he grew up. During this time, he has held several leadership roles such as Medical Director of Brent PCT. In his current role as Chair and Co-Clinical Director, Madhukar's focus is on ensuring that residents of Brent have access to high quality, accessible and cost-effective services from the hospitals that serve our population.
Madhukar also has an interest in continuous quality improvement and works with CCG teams to commission services that address health inequalities across the borough.
Dr Mona Vaidya - NW London Governing Body Central London GP Member (Attendee)
A GP at Ki
ng's College Health Centre, Mona completed her medical training in India, as well as doing clinical internships at Baylor College of Medicine, Houston, Northwestern Memorial Hospital, Chicago and Salmaniya Medical Center, Bahrain. Experience of healthcare from a multicultural and international perspective enabled her to pursue interests in health economics, service redesign and innovation. She pioneered the CCG's Wellwatch programme which embodies integrated healthcare. Special interests include family planning, women's health, minor surgery and aesthetic medicine.
Dr Vijay Tailor - NW London Governing Body Ealing GP Member (Attendee)
Vijay has been a GP principal for 18 years in a practice in Acton. He is joint vice chair of the CCG. Vijay is also Acton Network Lead. His CCG portfolio includes clinical commissioner for Imperial NHS Trust, clinical lead for Children's Services, Cancer Commissioning and End of Life Care and clinical commissioner for children's safeguarding. His other roles outside the CCG include GP Trainer for Ealing VTS and clinical assessor for Referral Facilitation Service.
Dr Genevieve Small - NW London Governing Body Harrow GP Member (Attendee)
Genevieve was brought up in Harrow and has been a Partner at the Ridgeway Surgery since 2001. She has worked as the Named GP for Safeguarding Children in Harrow since 2005 and was a Clinical Director in Harrow CCG since its inception. She is passionate about strong community healthcare and helping the people of Harrow to access quality health services that are responsive to their day to day needs.
Professor Ian Goodman - NW London Governing Body Hillingdon GP Member (Attendee)
Ian has been a practising GP in Hillingdon for over 30 years and a GP trainer for over 25 years. He has been the Chair of the NHS Hillingdon CCG since April 2011 and has been actively engaging Hillingdon's 45 practices through the change to clinical commissioning. Ian takes a key role in driving change and innovation in General Practice and has been involved in various commissioning projects since 1990.
In 2021 Ian Goodman was been appointed Professor of Strategic Development of Primary Care at Brunel Medical School.
Dr Annabel Crowe - NW London Governing Body Hounslow GP Member (Attendee)
Annabel has worked as a GP in Hounslow borough for 23 years, initially as a partner and more recently as a sessional GP specialising in primary care mental health. She has been a clinical commissioner for over 10 years and was a member of the Governing Body of Hounslow CCG until October 2014, then rejoined in July 2017.
Her main commissioning interest is mental health and she is the GP lead for adult and children's mental health and the dementia service. In May 2017 Annabel became a clinical director for mental health within the Strategy and Transformation team for North West London. She works closely with West London Mental Health Trust and the boroughs of Ealing and Hammersmith & Fulham to develop and improve mental health services across these areas.
Dr Andrew Steeden - NW London Governing Body West London GP Member (Attendee)
Andrew has been a GP in Kensington for the last 15 years. Since joining the Board he has been involved in commissioning care from Chelsea and Westminster with particular focus on quality. He has also been supporting the development of whole systems integrated care and chairs the Finance and Performance committee for WLCCG.
Vanessa Andreae - Practice Nurse (standing invitee public meeting only)
Fionnuala O'donnell - Practice Manager (standing invitee public meeting only)
Shanker Vijayadeva - Sessional GP